Cutera Xeo ProWave Handpiece
August 6, 2019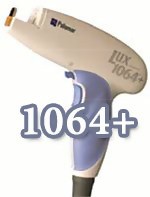 Cynosure Icon 1064+ Handpiece
August 6, 2019
Used Cutera Xeo Titan Handpiece For sale
What is Cutera Xeo Titan?
The Cutera Xeo Titan is a unique anti-aging treatment that makes use of light source (1100 to 1800 nm wavelength) to induce sustained deep dermal heating of the target area. there are 4 different sizes for the titan handpiece (titan S, Titan V, Titan and titan XL) This unique skin rejuvenation technique tightens the skin and stimulates growth of new collagen, resulting in radiant, smoother, younger-looking complexion. For patients of any skin type or age who have volume loss, skin laxity and wrinkling on the face, chin, neck, and abdomen, the Cutera Xeo Titan handpiece is the ultimate non-surgical cosmetic solution.
How does the Cutera Xeo Titan Work?
The Cutera Xeo Titan uses a safe infrared light to heat the deeper layers of the skin. Its 1100 to 1800 nm wavelength allows the handpiece to emit the light energy so that it is effectively absorbed by the water in the skin. This allows uniform and even heating of the skin layer while preventing damage to the surrounding tissue. The generated heat energy then stimulates the production of new collagen fibers, which ultimately boosts the skin cell renewal process. Over time, new healthy skin cells are produced, giving the treated area a radiant natural glow and a refreshed appearance.
What are the Advantages of Cutera Xeo Titan?
Compared to other skin tightening treatments, this powerful handpiece offers the following advantages:
Can be combined with other non-ablative procedures for better results.
Cleared by the FDA for topical heating.
Compatible with the Cutera Solera Titan and Xeo base units.
Minimal discomfort with no downtime.
Offers precise placement and a more uniform distribution of heat energy in the target skin area.
Protects the skin surface through continuous cooling.
Technical Specifications
| | |
| --- | --- |
| Wavelength | 1100-1800 nm |
| Fluence | 5-65 J/cm² |
| Spot size | 1.0 cm x 1.5 cm rectangle |
| Pulse Duration | 0.60 to 10.0 seconds |
| Repetition Rate | 2 to 10 Hz |
| Cooling | Contact  Sapphire |