2010 Factory Refurbished Candela Gentlemax
Features:
Dual wavelength laser (755nm Alexandrite and 1064nm Nd:YAG)
Effective for hair removal and skin rejuvenation
Safe and comfortable
Well-maintained
Low shot count
Comes with all accessories
Benefits:
Permanent hair removal
Skin rejuvenation
Reduced fine lines and wrinkles
Improved skin texture
Reduced hyperpigmentation
Increased collagen production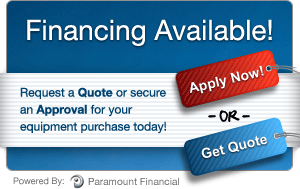 * We offer a Full 6 Month Warranty on this system, including Parts and Labor (not including consumables).
Manufacturer Notes
Combining the capabilities of two Best-in-Class lasers – GentleLASE and GentleYAG – Candela announces GentleMAX® – the first multiple wavelength workstation uniquely configured to address aesthetic medicines' most commonly requested procedures, including permanent hair reduction, leg and facial vein removal, vascular and pigmented lesion removal.The GentleMAX offers practitioners the same unsurpassed speed, efficacy and ease-of-use found in all Candela lasers along with the additional advantages of expanded treatment versatility and convenience. Only Candela can offer its customers a configurable, multiple wavelength device without compromising product specifications, power or performance. Whatever your practice needs, Candela has the right laser for you.
Applications
– Hair Removal
– Permanent Hair Reduction
– Permanent hair reduction on all skin types
– Permanent Hair Reduction on Tanned skin
– Beard Bumps-Pseudofolliculitis barbae (PFB)
– Skin Rejuvenation
– Pigmentation
– Wrinkle Reduction
– Pigmented Lesions
– Sun Spots/Age Spots
– Freckles
– Cafe-au-Lait
– Melasma
– Vascular
– Leg Veins
– Hemangiomas
– Venous Lakes
– Blue Facial Veins
Product Specifications
Laser Type
Nd-Yag and Alexandrite
Wavelength
1064 nm and 755 nm
Repetition
Up to 10 Hz
Pulse Duration
0.25 – 300 ms
Spot Sizes
1.5, 3, 6, 8, 10, 12, 15, 18 mm
Fluence
Up to 600 J/cm2
Dimensions
45″H x 26.5″W x 38″D
Weight
342 Lbs
Cooling
Cryogen Spray
Additional information
| | |
| --- | --- |
| Weight | 350 lbs |
| Dimensions | 48 × 30 × 54 in |
| Condition | Used |
| Cooling Method | Dynamic Cooling Device (DCD) |
| Fitzpatrick Skintype | Fitzpatrick skin types I-VI |
| Laser Type | Alexandrite, Nd:YAG |
| Spot Sizes | 10 mm, 12 mm, 18 mm, 3 mm, 5 mm, 7 mm |
| Treatments | Age Spots, Café-au-lait, Freckles, Melasma, Permanent Hair Removal, Pigmented and Vascular Lesion Treatment, Seborrheic Keratoses, Skin Rejuvenation, Skin Tightening, Sun Damaged Skin, Wrinkle Reduction |
| Wavelength | 1064 nm, 755 nm |