This brand new 2023 system has never been used.
This Cutera Excel HR comes with the following items:
Fiber holding arm
Foot Pedal
Treatment Guidelines
Operators Manual
1 x Operator Goggles
1 year depot warranty.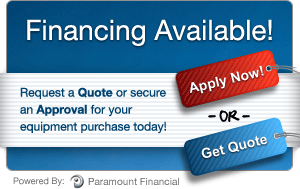 What is Cutera Excel HR?
The Cutera Excel HR is an advanced laser platform that utilizes a high-power 755 nm Alexandrite laser and long-pulse 1064 nm Nd:YAG laser for the treatment of a wide array of skin concerns such as unwanted hair, angiomas, port wine stains, facial veins, leg veins, venous lakes, age spots, sun-damaged skin, warts, and other visible signs of skin aging.
How does Cutera Excel HR Work?
During the procedure, Cutera Excel HR's high-performance dual wavelength laser system emits precisely controlled laser energy to target areas of skin imperfections. The laser then generates heat energy that is absorbed by the melanin (responsible for skin color). This in turn creates highly controlled damage or "microinjurires" in the area that stimulate the body to produce more collagen and elastin. The old damaged skin cells in the treated area are then replaced with new healthy cells, resulting in rejuvenated, smoother, and radiant skin.
For hair removal treatment, Cutera Excel HR can be customized to target different structures of the hair follicle. The laser-induced heat then damages the hair follicle, thus, preventing future hair regrowth. In some cases, patients may require additional treatments to achieve permanent hair removal because not all hairs are in the same growth and development phase. Cutera Excel HR works best on unwanted hair that is in the anagen or growth phase.
What makes Cutera Excel HR Stand Out?
Unlike traditional laser skin rejuvenation procedures, Cutera Excel HR has the following advantages:
Sapphire Contact Cooling: This technology allows Cutera Excel HR to deliver bursts of cool air before, during and after each laser pulse, thereby increasing patient comfort while preventing burn injuries.
No Downtime: Because the treatment is pain-free and feels like a deep tissue massage, no downtime is required and patients can immediately resume daily activities.
Independent Touchscreen Console: Allows practitioners to easily select from Nd:YAG or Alexandrite laser beam.
More Treatment Options: Both practitioners and patients can choose from a multitude of treatment options because Cutera Excel HR is not only designed for permanent hair removal but for vascular and pigmented lesions as well.
truPulse Technology: This innovative technology improves clinical outcome by delivering constant, sustained laser energy throughout the pulse duration.
Adjustable Spot Size: It allows real time calibration and easy customization of patient treatments.
What are the Pre- and Post-Treatment Instructions Required?
In order to maximize the effectiveness of Cutera Excel HR treatment, it's recommended to avoid tanning and direct sun exposure 2 weeks prior to the treatment. After the procedure, patients are not allowed to bleach, wax, or thread hair. In addition, prolonged sun exposure is also prohibited. Doctors recommend the use of sunscreen in order to maintain the results of the procedure.
How many Treatments are Required?
Most patients report noticeable results after 3 to 6 treatments. However, the number of the treatments required to achieve optimal results depends on several factors such as the patient's condition, the area to be treated, phase of hair cycle, and desired aesthetic goals. Your doctor will determine the number of treatments during the consultation period based on these factors.
Technical Specifications
Wavelength
  755 nm
1064 nm
Max Energy
  53 J
80 J
Pulse Duration
 3 ms
0.1 - 300 ms
Treatment Spot Size
 5-18 mm
3-12 mm
Repetition Rate
 Single Shot to 2 Hz
Single Shot to 10 Hz
Epidermal Cooling
Cold Sapphire, Adjustable 4 - 20°C
Electrical
200-240 VAC, 50/60 Hz, 20A/30A
Additional information
| | |
| --- | --- |
| Weight | 250 lbs |
| Dimensions | 24 × 15 × 48 in |
| Condition | New |
| Cooling Method | Chilltip |
| Fitzpatrick Skintype | Fitzpatrick skin types I-VI |
| Laser Type | Alexandrite, Nd:YAG |
| Spot Sizes | 10 mm, 12 mm, 15 mm, 18 mm, 3 mm, 5 mm, 7 mm |
| Treatments | Age Spots, Café-au-lait, Freckles, Melasma, Permanent Hair Removal, Pigmented and Vascular Lesion Treatment, Seborrheic Keratoses, Skin Rejuvenation, Skin Tightening, Sun Damaged Skin, Wrinkle Reduction |
| Wavelength | 1064 nm, 755 nm |