Zimmer Cryo 6 for sale
June 8, 2019


Cynosure Revlite for sale
June 8, 2019
Palomar StarLux 300 for sale.
What is Palomar StarLux 300?
The Palomar StarLux 300 is an advanced intense pulsed light (IPL) system that is designed for the treatment of a broad range of skin imperfections all via one base unit. This multiple-technology laser system offers a wide array of treatment options for a large volume of patients through its several available handpieces, allowing practitioners to customize their laser treatment.
How does Palomar StarLux 300 Work?
Palomar StarLux 300's handpiece emits a highly controlled laser light energy into the target area. This in turn generates heat energy which damages abnormal blood vessels. As a result, the root cause of the skin abnormality is addressed. Over time, the damaged blood vessel shrinks until it can be naturally expelled by the body.
For hair removal treatments, the practitioner uses a different handpiece to target the hair follicle in areas of unwanted hair. The laser-induced heat then damages different structures of the hair follicle, thus preventing future hair regrowth. This in turn results in smoother, younger-looking skin.
The laser light emitted by the handpiece also has the added benefit of stimulating collagen and elastin production. These two proteins are known to play an integral role in the maintenance of skin structure and appearance. As a result, the treated area becomes refreshed, radiant, healthier, and smoother.
What are the Indications for Palomar StarLux 300 Treatment?
This state-of-the-art IPL system is indicated for the following:
Acne treatment
Brown spot treatment
Laser hair removal
Leg and facial vein treatment
Photofacials
Scar removal
Skin rejuvenation
Skin resurfacing
Skin tightening
Tattoo removal
Wrinkle reduction
What makes Palomar StarLux 300 so Effective?
With the following ingenious features, Palomar StarLux 300 stands out among IPL machines:
Highest Repetition Rate: It boasts a repetition rate 70% higher than previous IPL models.
Innovative Smooth Pulse Technology: Significantly improves patient safety by preventing epidermal temperature spikes. This innovative technology also allows delivery of greater amounts of light energy for added efficacy.
Multiple Handpieces: The system offers a wide array of treatment options through its multiple handpieces, avoiding additional costs for upgrades while increasing revenue.
Advanced Contact Cooling: Provides bursts of cold air before, during, and after each laser pulse, increasing patient's comfort and cooperation.
Photon Recycling: By reducing energy loss, Palomar StarLux 300 ensures maximum treatment efficacy.
Technical Specifications
| | |
| --- | --- |
| Laser type | Varies between IPL, and different Lasers depending on handpiece |
| Wavelength | 500 up to 1540 nm |
| Pulse rate | Up to 2 Hz |
| Weight | 63 pounds |
| Dimensions | 23.5" (60 cm) L x 11.9" (30 cm) H x 17.8" (45 cm) D |
| Electrical | 100-240 V, 50/60 Hz |
Handpieces
Palomar StarLux 300 is compatible with multiple handpieces, allowing practitioners to customize treatment according to the needs of the patient:
LuxR™: Designed for laser hair removal on all skin types (large spot size).
LuxRs™: Designed for laser hair removal on delicate areas (small spot size).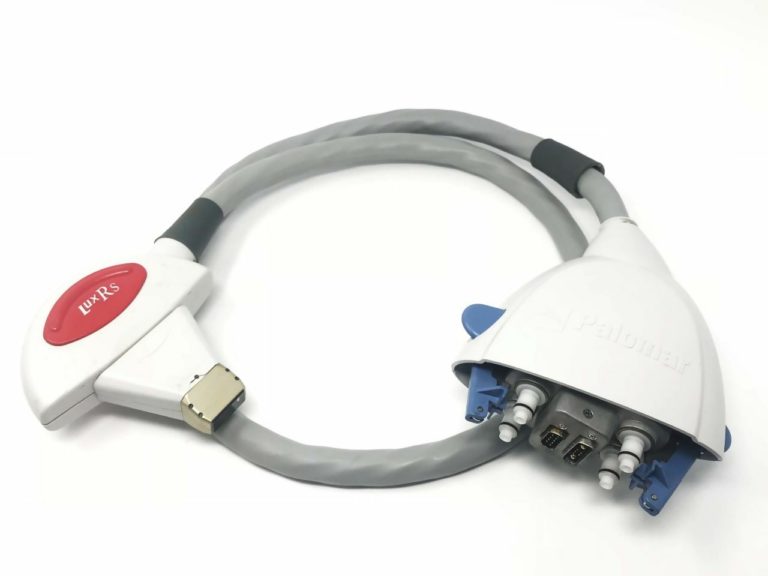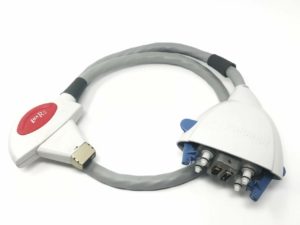 LuxY™: Ideal for the removal of finer, lighter hair and treatment of dark pigmented lesions (larger spot size).
LuxYs™: Ideal for the removal of finer, lighter hair and treatment of dark pigmented lesions (small spot size).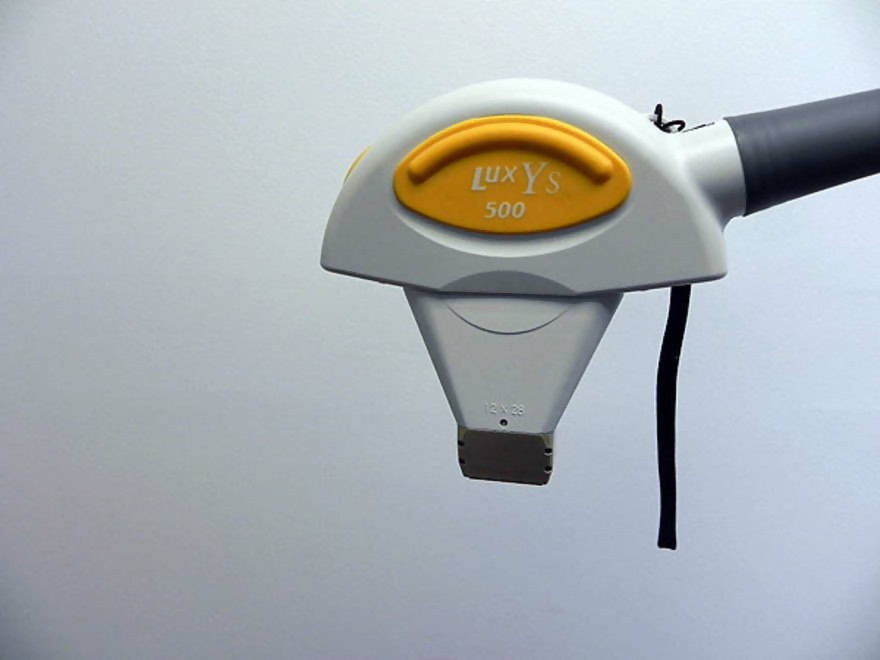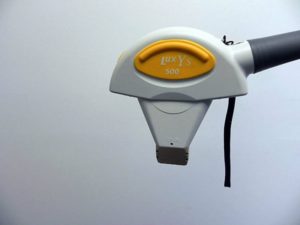 LuxV™: Indicated for acne breakouts and finer pigmented lesions.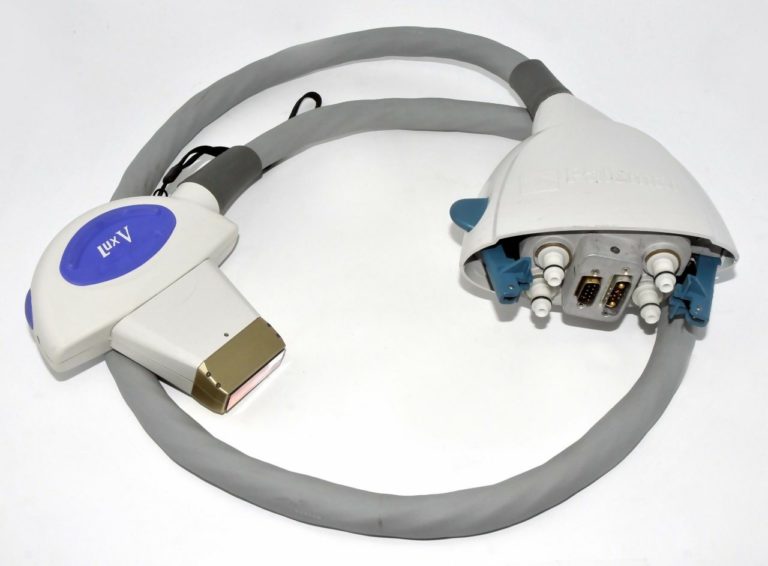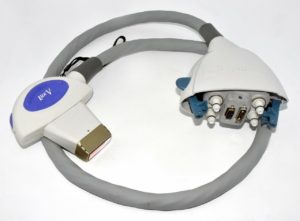 LuxG™: Treats pigmented and vascular lesions.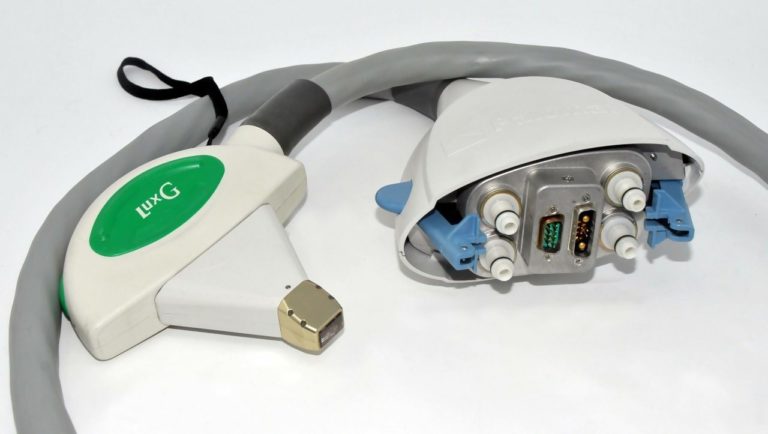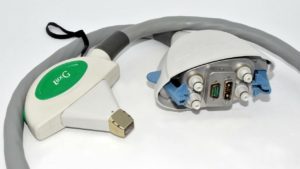 Lux1064™: Permanently treats unwanted hair and different types of leg vessels.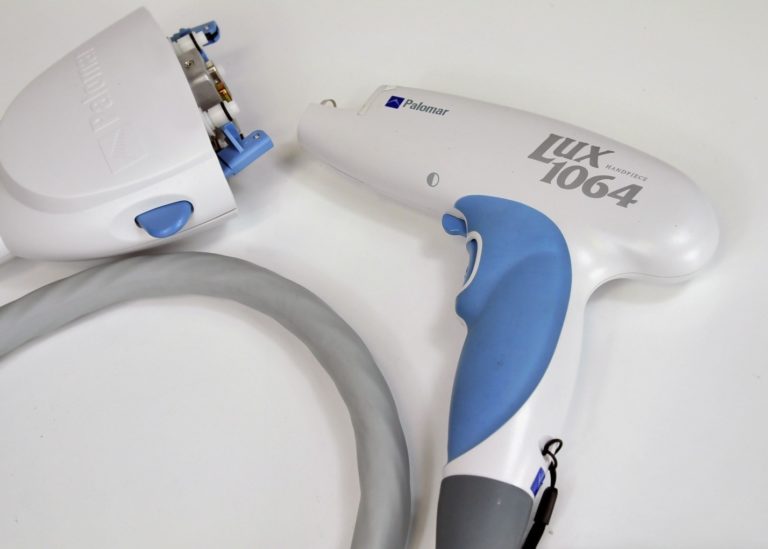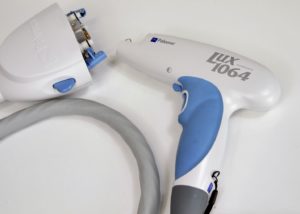 Lux1540™: Designed for the treatment of surgical and acne scars, stretch marks, and dark pigments.