The Secret Pro combines 2 very distinctive technologies into one platform. The Cutera Secret Pro unit has two distinct treatment modalities. This upgrade from the original Cutera Secret Microneedling RF platform also includes a C02 platform for the most effective form of skin rejuvenation treatment. By having these two tecnologies in one platform, you can quicky stack the Microneedling RF treatment with a C02 treatment.These two treatment modalities are on the cutting edge for treating fine lines and wrinkles, acne Scars, burn scars, stretch marks, atrophic scars, warts, lentigos and more.
Comes with the following:
Operators Manual & Treatment Guidelines
Cutera Secret Pro C02 Scanner Applicator
Cutera Secret Pro Microneedling RF Applicator
Cutera Secret 10 x 64-pin semi-insulated tips
Cutera Secret Pro Foot Pedal
2 x Laser Safety Eyewear
Lead Time: 2 weeks upon payment.
Training and Installation can be provided at an additional fee.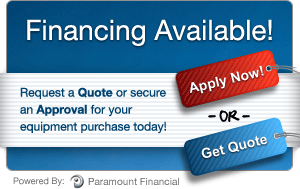 Cutera Secret Pro is a medical device that combines two different technologies to improve the appearance of the skin: fractional CO2 laser and radiofrequency microneedling.
Fractional CO2 laser is a type of laser that delivers energy to the skin in a fractionated pattern. This means that only a portion of the skin is treated at a time, which helps to reduce downtime and side effects. Fractional CO2 laser can be used to treat a variety of skin concerns, including fine lines and wrinkles, acne scars, sun damage, and melasma.
Radiofrequency microneedling is a procedure that uses tiny needles to deliver radiofrequency energy to the skin. This energy stimulates the production of collagen and elastin, which can help to improve the skin's texture and tone. Radiofrequency microneedling can also be used to treat acne scars and stretch marks.
The Cutera Secret Pro combines these two technologies to offer a more comprehensive treatment for skin rejuvenation. The fractional CO2 laser can be used to address the superficial layers of the skin, while the radiofrequency microneedling can be used to target the deeper layers. This allows for a more complete treatment that can produce more dramatic results.
The Cutera Secret Pro is FDA-approved for the treatment of fine lines and wrinkles, acne scars, sun damage, and melasma. It is also available for off-label use to treat other skin concerns.
The treatment time for Cutera Secret Pro varies depending on the area being treated and the severity of the skin concerns. In general, treatment takes about 30-60 minutes. There is typically some downtime after treatment, but this is usually limited to a few days.
The results of Cutera Secret Pro can be seen gradually over time. Most patients see significant improvement in the appearance of their skin after 2-3 treatments. The results of treatment can last for several years.
Cutera Secret Pro is a safe and effective treatment for improving the appearance of the skin. However, it is important to note that there are some risks associated with the procedure, including redness, swelling, and bruising. In rare cases, more serious side effects can occur, such as infection or scarring.
Additional information
| | |
| --- | --- |
| Weight | 250 lbs |
| Dimensions | 35 × 18 × 65 in |
| Laser Type | C02, RF Microneedling |
| Fitzpatrick Skintype | Fitzpatrick skin types I-VI |
| Treatments | Acne Treatment, Age Spots, Melasma, Skin Rejuvenation, Skin Tightening, Sun Damaged Skin, Wrinkle Reduction |
| Cooling Method | None |
| Wavelength | 10600 nm |