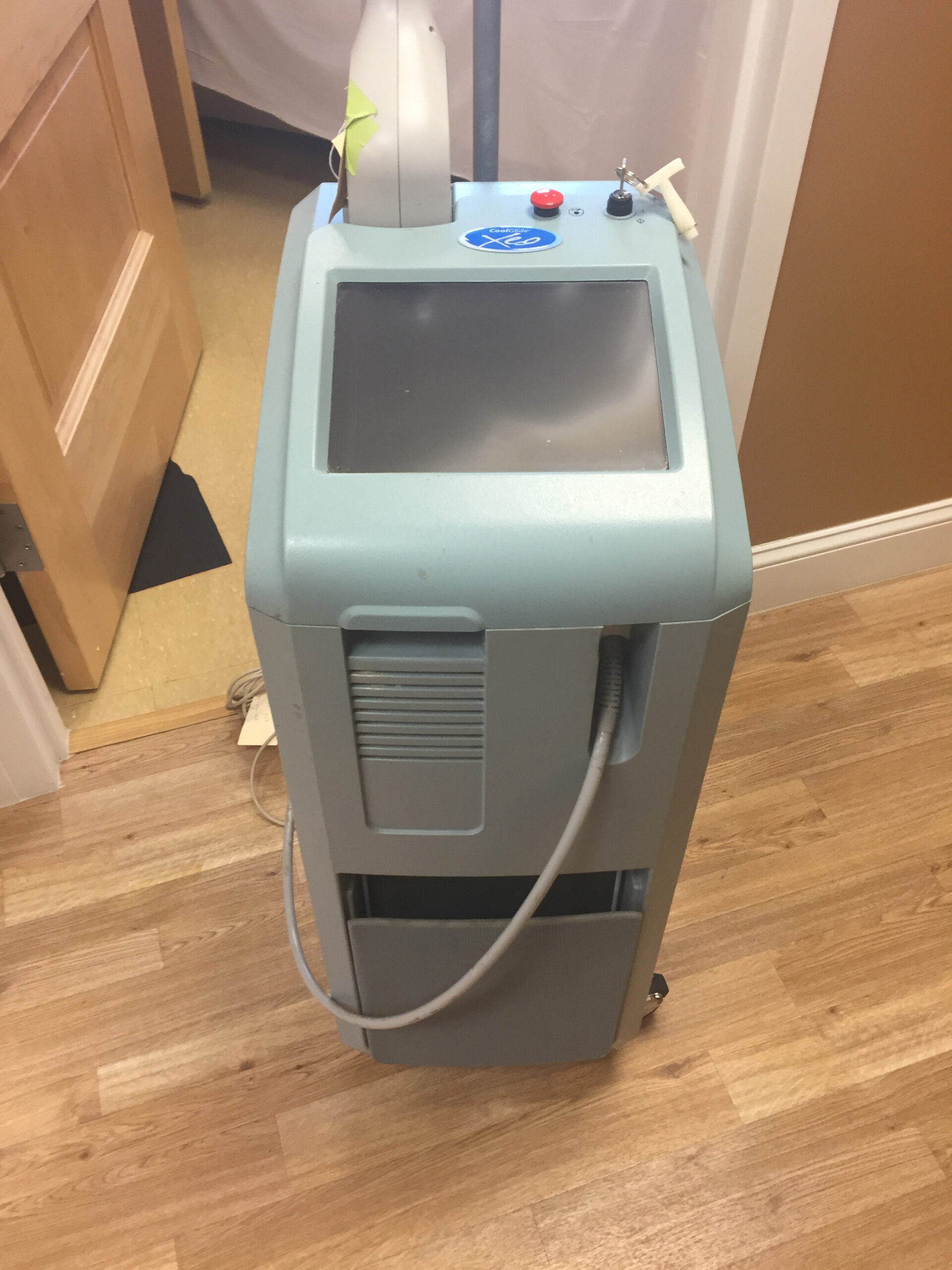 2005 Cutera XEO Laser for Sale
August 26, 2016


Cutera Titan Handpiece
December 13, 2018
The Cutera Xeo is a Versatile Multi technology variable pulse 1064nm Yag handle with spot sized ranging from 3 to 10mm and optional IPL, scanner based and Fractional laser handpieces. handpieces can be added or removed to provide an array of procedures based on what your practice needs and can be upgraded in the future to grow with your practice.
Available Treatments Include:
Vascular treatments, Skin tightening, Laser genesis, Toenail fungus, pigmentation, Acne, Skin tightening, Muscular soreness, Laser Hair Removal, Redness, Sun Spots, Scarring, Stretch Marks and much more!
Optional handpieces include:
Pearl, Pearl Fractional, Limelight, Prowave 770, AcuTip 500, LP 560, OPS 600, Titan s, Titan, Titan XL and Titan V.
Product Specifications
1064 Nd Yag Xeo
Wavelength
1064 nm
Fluence
Up to 300 J/cm2
Spot Size
3,5,7,10 mm
Pulse Duration
0.1 – 30 ms or 10 – 100 ms
Repetition
0.0 to 10 Hz
* We offer a 12 Months Warranty on this system, including Parts and Labor (not including consumables).