The StarLux® 500 Laser and Intense Pulsed Light (IPL) platform from Palomar gives you a simple and affordable way to treat your clients, facilitating a wide variety of cosmetic and aesthetic procedures with less risk and superior outcomes.
With the StarLux 500 platform, you can attach a variety of application-specific handpieces to one compact base unit, allowing you to affordably expand your treatment repertoire. It's the aesthetic platform with the most applications, increasing its usefulness as your practice grows.
StarLux 500, the World's Most Advanced and Versatile Laser and IPL Platform, the StarLux 500 laser and IPL system is clinically proven to produce results as good as or better than single-procedure lasers with less client pain. The high-powered StarLux 500 provides the most-requested aesthetic treatments, with Palomar's many patented innovations:
High Power: 70% more power, with unmatched speed and efficacy: more clients, fewer treatments
AccuSpectrum: Dual filters minimize unnecessary epidermal exposure, enhancing client comfort.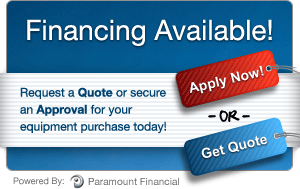 Product Specifications
LuxRs
Wavelength 650-1200 nm; Pulse Width 5-100 ms; Spot Size 12x28 mm; Energy up to 70 J/cm2
LuxY
Wavelength 525-1200 nm; Pulse Width 1-100 ms; Spot Size 16x46 mm; Energy up to 48 J/cm2
MaxG
Wavelength 500-670 & 870-1200 nm; Pulse Width 5-100 ms; Spot Size 10x15 mm; Energy up to 80 J/cm2
Lux1540
Wavelength 1540 nm; Pulse Width 10 ms & 15 ms; Spot Size 10, 12x12, & 15 mm; Energy 10 mm 14-70 mJ/microbeam; Energy 12x12 mm 20780 mJ/microbeam; Energy 15 mm 3-15 mJ/microbeam
Speed
Up to 3 Hz (Pulse Rate).
Electrical Req.
100-240 V, 50/60 Hz.
System Weight
58 lb.
Chiller Weight
35 lb.
Cart Weight
56 lb.
Handpiece Indicated Uses:
MaxG™: Comfortably clears pigmented and vascular lesions for skin rejuvenation, using dual filters for the optimal range of light.
LuxY™: Offers high peak power of the optimal wavelengths of light to treat difficult, resistant areas of finer, lighter hair, and delivers optimally-filtered light for the treatment of darker pigmented lesions with a larger spot size for faster treatments on larger areas.
LuxRs™: Laser hair removal equipment that removes hair on all skin types, from the fairest to the darkest, including tanned skin. Its small spot size is perfect for smaller areas such as the face, underarms and bikini line.
Lux1540™: Fractional non-ablative laser for skin resurfacing and treatments of surgical scars, acne scars, stretch marks, and melasma.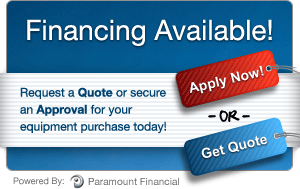 Additional information
| | |
| --- | --- |
| Weight | 90 lbs |
| Dimensions | 30 × 30 × 30 in |
| Condition | Used |
| Cooling Method | Chilltip |
| Fitzpatrick Skintype | Fitzpatrick skin types I-VI |
| Laser Type | Multi-Platform, Intense Pulse Light (IPL) |
| Treatments | Age Spots, Café-au-lait, Freckles, Melasma, Permanent Hair Removal, Pigmented and Vascular Lesion Treatment, Seborrheic Keratoses, Skin Rejuvenation, Skin Tightening, Sun Damaged Skin, Wrinkle Reduction |
| Wavelength | 500 nm – 2940 nm |