The Zimmer Cryo 6: A State-of-the-Art Cryo Therapy Device
The Zimmer Cryo 6 is a state-of-the-art cryo therapy device that uses cold air to provide a variety of benefits, including pain relief, skin rejuvenation, and swelling reduction. It is a versatile and easy-to-use device that can be used in a variety of settings, including medical spas, dermatologist offices, and even at home.
Benefits of Zimmer Cryo 6
Pain relief: The Zimmer Cryo 6 can be used to effectively relieve pain from a variety of conditions, including tattoo removal, laser hair removal, and injections. The cold air helps to numb the area and reduce inflammation.
Skin rejuvenation: The Zimmer Cryo 6 can be used to improve the appearance of the skin by reducing wrinkles, fine lines, and age spots. The cold air also helps to stimulate collagen production, which can help to plump up the skin and give it a more youthful appearance.
Swelling reduction: The Zimmer Cryo 6 can be used to reduce swelling after surgery or injury. The cold air helps to constrict blood vessels and reduce inflammation, which can help to speed up the healing process.
Features of Zimmer Cryo 6
Powerful cold air: The Zimmer Cryo 6 produces cold air that can reach temperatures of -30°C. This ensures that the treatment is effective and comfortable for the patient.
Easy to use: The Zimmer Cryo 6 is easy to use and can be operated with a single touch. The control panel is clear and easy to understand, and the device comes with a variety of settings to customize the treatment.
Versatile: The Zimmer Cryo 6 is a versatile device that can be used for a variety of treatments. It is also portable, so it can be used in a variety of settings.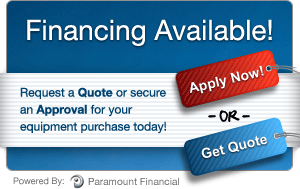 Zimmer Cryo 6 for sale.
What is Zimmer Cryo 6?
Zimmer Cryo 6 is a state-of-the-art cooling method designed to eliminate the need for cryogen spray or ice packs. By blowing cold air into the target area, Zimmer Cryo 6 minimizes pain and discomfort while preventing thermal injury during laser skin rejuvenation treatments and other dermatological procedures. This provides temporary topical anesthetic relief, thus increasing patient comfort and tolerance of the treatment. Unlike other cooling methods, Zimmer Cryo 6 provides cooling before, during, and after each laser pulse, without interfering with the amount of energy being delivered.
How does Zimmer Cryo 6 Work?
Zimmer Cryo 6 delivers burst of cold air into the treatment area. The system provides precise placement of cooling and at a constant dosage to ensure ultimate patient comfort. As a response, the body releases endorphins (happy hormone) and activates anti-inflammatory & pain relief mechanisms. This ultimately minimizes any discomfort felt during laser and dermatological treatments.
What are the Indications for Zimmer Cryo 6?
Aside from minimizing pain and discomfort associated with laser and dermatological treatments, Zimmer Cryo 6 is also indicated for the following conditions:
Arthritis
Bursitis
Cervical syndrome
Fibrositis
Injuries like bruises, strains, or sprains
Lumbar syndrome
Multiple sclerosis and other neurological diseases
Muscle tension
Myositis
Post-whiplash disorders
Tendinitis
Tenosynovitis
Who can Undergo Zimmer Cryo 6 Treatment?
To maximize the safety and efficacy of the treatment, doctors recommend the following as ideal candidates:
Patients with realistic expectations regarding the procedure.
Patients with no history of cold hypersensitivity.
Patients without clotting, bleeding, or blood circulation disorders.
Patients without impaired skin sensation.
Patients without open or infected wounds.
Patients without acute dermatitis or eczema.
What are the Advantages of Zimmer Cryo 6?
As the newest generation of cryotherapy systems, Zimmer Cryo 6 stands out among epidermal cooling devices because of the following features:
State-of-the-Art Cooling Method: The device comes with 9 varying air flows, allowing practitioners to adjust the intensity of skin cooling based on the needs of the patient.
Highly Advanced but User-Friendly: It offers customizable features that can easily be initiated at a push of a button.
Safe and Effective Epidermal Skin Numbing: This cooling device provides -30°C air temperature that is precisely placed at the target area and delivered with constant dosage, resulting in much better tolerance of the treatment.
Articulating Arm: Positioning the articulating arm over the treatment area allows practitioners to perform hands-free operation.
Easy Maintenance: Aside from it has no consumables, it only requires weekly cleaning of the air filter. The device also automatically conducts operational component self-maintenance check when turned on.
Technical Specifications
| | |
| --- | --- |
| Delivers Cold Air Down To | 30°C |
| Power Supply | 115 V / 60 Hz |
| Max. Power Consumption During Therapy | 1 KW |
| Standby-Mode | 260 W / h |
| Cooling Duration | Long Term |
| Treatment Hose Length | 6 ft. |
| Housing Dimensions | H 25″ / W 15″ / L 27″ |
| Weight | 132 lbs. (including glass plate) |
| Cooling Fans | 9 levels, max. 1000 l / min |
| Device Class | EN 60601-1 I, Type B MDD / MPG Class IIa |
Additional information
| | |
| --- | --- |
| Weight | 250 lbs |
| Dimensions | 30 × 48 × 48 in |